PPC Management Services
Paid ads are designed to target people who are actively searching for you — make sure they find you before they find your competition!
Or Let's Chat Now: (630) 557-6387
Drive Targeted Traffic to Your Website
Pay-Per-Click Marketing
---
For many industries, a sale doesn't happen when a customer first learns about your business. Whether you need more information about them or they need more time to consider options, it's important that your advertising meets these prospective clients where they're at.
With full PPC Management services, you'll be able to reach potential clients with an enhanced digital ad campaign that helps to convert leads to sales from all across the web.
PPC Management Services is best suited for businesses looking to take their business to the next level and achieve growth through strategic digital marketing without the need to hire an in-house PPC marketer.
Having a well-designed website is only one part of winning customers online. Before you can ever sell your product or service, you need to attract your customer. That's where PPC Management services come in. With ads to attract customers and landing pages that help make the sales process simple, you'll easily find and convert new business with a fully-automated lead generation PPC campaign. Have a longer sales process or want to stay top-of-mind with existing customers? Fully managed PPC services allow you to achieve all your digital marketing goals in one easy service.
With PPC Management Services you'll get:
Complete Google Ads Setup & Management
Professionally Designed Landing Pages
Call Only PPC Service Included
Remarketing PPC Service Included
Keyword Research
Strategic Campaign Design
Ad Copy
Daily Optimization for best results
Tracking Audit/Implementation to measure your results
Weekly Reports
Monthly Strategy Performance Review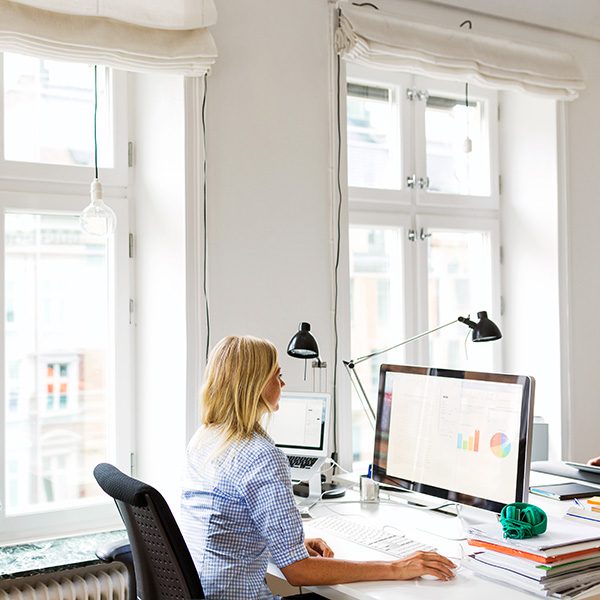 Stable Growth
$875 /mo
---
Get calls to your business with call-only campaigns or remarketing to your existing traffic with remarketing campaigns
Both options include complete setup and management
Both options include monthly ad spend
Both options include monthly reporting
Schedule a call
Turbo Growth
$2,625 /mo
---
Our all-in-one PPC management service to get leads and calls
Complete setup and management
Customized landing page development and management
Includes monthly ad spend
Includes call-only campaigns
Includes remarketing campaigns
Schedule a call
PPC Management Services FAQs
How Does PPC Management Services Work?

We start with an onboarding call to understand your business and goals. Then we'll perform competitive research and design your campaigns. Once approved we'll push the campaign live and start our optimization process. We optimize the campaigns for performance to reduce costs and maximize ROI. We send weekly reports from your dedicated campaign manager.

Who Is PPC For?

PPC is best suited for:

1. Businesses who are already generating consistent sales
If you are not getting consistent sales, you should use organic or free methods to confirm product-market fit before trying to scale with PPC.

2. Businesses that can spend a minimum of $1,000 per month in Ad Spend for full lead gen campaigns.
In order to get enough data, you need to spend enough. However, we do offer call-only and retargeting campaigns at a minimum of $250 ad spend.

3. Businesses that can commit to at least 3 months
The launch phase of a campaign is the most important as we find the keywords that are converting and optimize the campaigns. You'll want to stick around for at least 3 months so we can hone in the campaigns.

Do you need access to my Google Ad Account?

Yes, we do. We will just need your 10 digit account ID. Once we have your Google Account ID we will request access. If you don't have a Google Ad Account, you can set one up at https://ads.google.com/

What niches do you not accept?

We do not accept niches that are against Google's Advertising policy. Additionally, we don't accept advertising on PPC terms (i.e. we won't run ads for you to get PPC clients) as it would be a conflict of interest for us.

How much do I need to be involved?

You can be involved as little or as much as you like, but the businesses that take an active role in communication work best. We're here to do all the hard work, but the more you communicate with us, the better we can optimize your campaigns!

How does pricing and payments work?

Our tiers are designed based on total Ad Spend. You pay the actual ad spend directly to Google, and we simply charge the management fee. Please note, we are unable to offer refunds for any ad spend paid to Google. Once ad spend payments are made to Google, they are final.

Do you keep my credit card on file for ad spend?

No, this is kept on file inside your Google Ads account and you're charged directly from Google.

Will I receive reports?

Yes, our goal is to 100% transparent with you at all times. First, you'll get a custom dashboard that you can access 24/7 to check the performance of your campaigns. Secondly, you'll receive weekly updates from your campaign manager.

Will I have access to the account?

Yes, you will have access. You will be able to pop in at any time and view what is going on. You will also be the owner of the ad account.

Can I run traffic to my website or landing page?

One of the most common mistakes we see with campaigns is advertisers running traffic straight to their website. This results in low conversions, as most websites / homepages are not optimized for lead generation.

Instead, we'll create high-converting landing pages for your campaigns to maximize your ROI and reduce your costs, all included in our PPC Management Service.

Why can I not use my landing page or website for lead generation?

Our PPC Management Service was built for the most important thing: Conversions.

For our lead generation campaigns, we only allow the usage of our landing pages since they are built to convert users into leads.

When using our landing pages built for the campaigns we can make quick changes to the content, split test headlines, add elements if needed, and build out custom tracking with ease.

In our testing, sending traffic to most websites convert often at 3% or less. By using our landing pages, we see typical conversion rates from 15-20%+.

Do you do remarketing?

Yes, as long as you have 100 unique visitors to your website in the last 30 days and it is connected to your Google Ad account for over 30 days.
PPC Management Prices
Starting at $875 /mo
---
All-in-one Service to Get Form Fill Leads and Calls
Complete Setup & Management
High-Converting Landing Pages
Competitor Analysis
Advanced Optimization Strategy
Remarketing Campaigns Included
Call-Only Campaigns Included
Monthly Reporting
Schedule a Call ↑