Chicago Web Designers at Affordable Prices
We've been providing cost-effective WordPress website design solutions for over 18 years. Our custom-built websites are optimized for quick loading and search engine friendliness, offering you all the necessary features.

Let's Discuss Your Project ↓

Or We Can Chat Now: (630) 557-6387
Simplify Your Website Management with Our Trusted Experts
---
In today's fast-paced digital world, managing your online presence can be overwhelming. But what if there was a way to simplify it? That's where we come in. Our team of Chicago web designers specialize in creating custom websites that are not only visually stunning but also easy to maintain.
With our thorough research and effective SEO practices, we can help boost your website's search engine ranking and take your online presence to the next level.
We Create Beautiful Websites That Are Easy to Update.
Websites are where your business lives and is the first impression visitors have of you. Neur creates website design mockups for you to review until approved, research and implement search engine optimization best practices so your site can crawl to the top, and transfer our knowledge to you before your website launches.
WordPress Website Design That Can Improve Your SEO Ranking.
Our team of Chicago web designers and developers create your website from start to finish – from the initial concepts and sketches to the final product. We'll work closely with you through the entire process to ensure that all of your needs are met and that you receive a high quality product.
Our team of experts have mastered the art and science of conversion, conducting research, implementing search engine optimization best practices, and boosting conversions through A/B testing.
We can help you make your website design easy so that you can spend more time marketing your business and less time working on changes
Leverage Our Expertise to Keep Your Website Up-to-Date.
We know how overwhelming it can be to maintain a website, especially if you don't have experience. That's why we offer weekly WordPress maintenance packages that will update outdated plugins and run security checks for you.
Why Choose Neur for Affordable Website Design in Chicago?
We have more than 18 years of experience providing businesses with the hassle-free WordPress websites. All of our work is completed in the United States.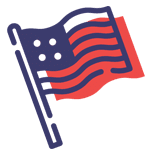 All work completed in the USA
Over 18 years of experience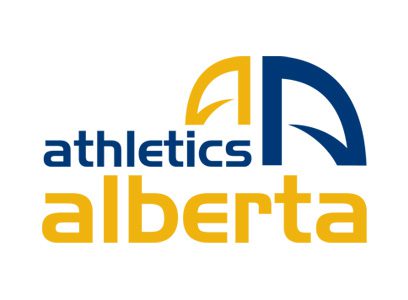 "The website Neur created for us is exactly what we need – clean, clear, and efficient for our membership. Neur was great to work with, very responsive, and had a good understanding of what we needed."
Athletics Alberta - Alberta, Canada
If you already have a WordPress website, we'll need administrator access and FTP/SFTP access. Admin access is required so we can export content and see how your current website is set up. FTP/SFTP access is required to download any plugins or media library images quickly.
If you host your website with GoDaddy you can invite a delegate to access your account and we can complete the FTP/SFTP setup. We will be able to open and use your products such as hosting, FTP, etc. but cannot view or change account information like your payment methods and passwords.
It doesn't have too. We do not require you to change your current website hosting plan. We do offer website hosting at an affordable price or can recommend some great providers if you choose to be in control of your website hosting.
Yes, paying for Chicago web designers is often a smart investment. While it is possible to create a website on your own using website builders or pre-made templates, a professional web designer can offer a more tailored and customized approach to meet your unique needs.
A web designer can help you create a visually appealing, user-friendly, and responsive website that accurately represents your brand and effectively communicates your message to your target audience.
Additionally, a web designer can optimize your site for search engines, improve site performance, and provide ongoing maintenance and support.
The amount of time it takes to design, develop and launch a website depends on a variety of factors, including the complexity of the site, the number of pages, and the specific needs and preferences of the client.
A simple website with just a few pages could take as little as a weeks to design, while a larger, more complex site could take several months or more.
It's important to work closely with your web designer to set realistic expectations and timelines based on your specific project requirements.
Chicago Web Designers Pricing
Starting at $3,000
---
Aesthetically pleasing, modern website layout
Mobile & search friendly WordPress theme
Migrate current and/or new content
Developed to be fast loading & secure
On-boarding sessions to discuss website management
Launch website on production servers
Get Information ↑
Latest Website Design Articles